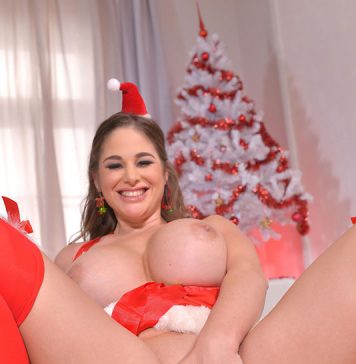 Big Tits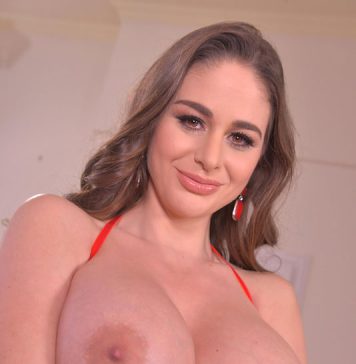 Big Tits
Cathy Heaven, the queen of anal sex. That is the title fitting for her as she have hundreds of videos of her participating in anal sex. That is right, this stunning MILF was getting fucked on her ass since 2009 and still doing it not just for her career but for her own pleasure. Born last 28th of July 1980 in Debrecen, Hungary, this one, fine hot woman debuted when she was 29 years old. Her beauty caught many eyes looking for her on the internet but her skills are the one that makes her rise on the top. Imagine this curvy MILF getting screwed on all her holes, and she loves it.
It has been 10 years and she is still active. That shows how passionate she is, serving her fans well for the last 10 years. Not only with her passion but also she is an addict with cocks and want to have a fix almost every day. That is how horny Cathy Heaven is. As mentioned before that she did hundreds or maybe thousands of videos. People couldn't count on how many she participated. Such a huge feat to compete with others. She is really the one that you must watch as she is all over this porn industry.
Niches such as lesbian, dildo, and softcore are her first features. Taking it nice and slow, good job. Then she goes straight right into hardcore as she participates in a lot of videos involving BBC, as well as sucking cocks in blowjob, getting them on her butt with anal. She got the title, "Queen of Anal" and she deserves it. Just watch one of her video of her having it on her butt. She couldn't get for more to the point the guy is the one who will give up on her anal cravings. Cathy also did all kinky stuff as well such as swallow, double penetration and fisting. Yes, this hot chick loves raunchy sex!
She got the fake tits D cup before after surgery and not contented with it. She upgraded her titties to E cup. Cathy Heaven knows that is one of her best assets and she believes the bigger, the better. You can see her big boobies all over her videos as she loves giving titjob. It is mandatory when having a scene with Cathy. They've got to use those tits for all their pleasure.
Fun fact for this tall European MILF as she is an economist before. She is a bookworm as well and is fluent in three languages. See, not only she got the body and the skills but she got brains as well. Another turned on for this perfect woman. Nowadays we know she is busy as she keeps on producing videos to add to her uncountable portfolio. She is also busy maintaining her body as she is active on the gym as well. Just watch her social media pages you will know why. Kudos to her for able to maintain her body. Cathy Heaven is the perfect MILF to watch since 2009 and still rocking up to this day. She isn't finished yet and wanted to do more for her fans and we are not complaining.