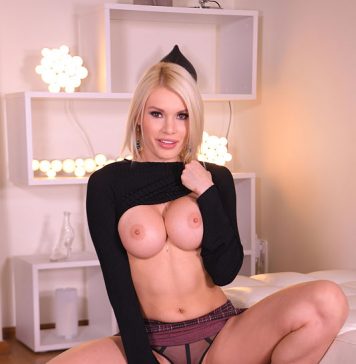 BG ( Boy / Girl )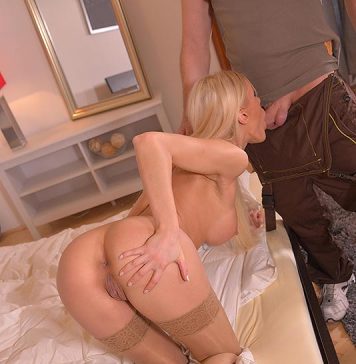 Milf
The seductive Kitana Lure was a blessing in the porn industry. She is currently rocking the business with her amazing hardcore videos as well as extreme ones such as anal and deep penetration. She debuted last 2014 when she is 24 years old, her start of the prime of her body. Born in Russia, this hot chick is making her name in the adult industry especially in the Europe. With her perfect beauty and her huge titties and maximum sexual desires, she surely got the potential to be one of the mainstream pornstars in the industry.
She started her career in a higher note. Back then Kitana loves doing sensual and passionate sex. She sports a brown hair on her first months of her career and she looks glamorous. Her scenes are mostly romantic, although there are few hardcore scenes over there can definitely carry a whole video. This brunette is fantastic and her body is the one to fuck for. Kitana Lure also done some solo and masturbation videos and she know how to work out on her precious goodies.
One of the thing she is most categorized is is on the big tits niche. Many love seeing those huge bumpers all over the video. Especially when it is juggling, it is satisfying to watch Kitana's knockers. Many would love to hold or grope that especially her co working stars. With her features and her unique beauty, she had done a lot of videos from Babes, Reality Kings, Virtual Taboo and 21sextury. These gigs makes her mark in the industry and we've followed her ever since. The future is bright with this gorgeous woman.
Later she decided to dye her hair from brunette to blonde. Her skills haven't changed at all but she is now more focused on hardcore especially in the anal sex niche. She loves anal so much she couldn't get enough anal and double penetration videos to work on. Her aura has changed from sensual to a wild one. I think working in this adult industry unlocked her true self. She is a certified horny chick and we are not complaining.
This year 2018 over half of her films are all featured in the anal sex category. Yes that is her main niche nowadays as she gains popularity with that. There are a lot of videos that she was featured in the internet and you can search her for that. Despite working with some lesbian scenes and sex toys, she preferred a hard big man's cock throbbing its way to her tight shaved pussy and her hungry gaping hole. This tall slender woman is the definition of anal sex that every anal lovers that are looking for. She really couldn't get enough of cocks to fill all her holes.
If you wanted a new pornstar to follow, Kitana Lure is the woman you wanted to stalk on. She is just working in the porn industry for 4 years but did a lot of memorable extreme hardcore sex videos. She is not finished giving you the best possible anal and double penetration content that you wanted to store on your devices and watch in the future. Kitana is just starting yet. She is a superstar in the making here in the industry. Wished her all the best and hopefully she can continue working on the next videos in the next years. Hopefully one time she goes fully extreme by giving BDSM, femdom and fetish a try. For sure she can click on that niche as she is a master of taking cocks in her delicious gaping hole.