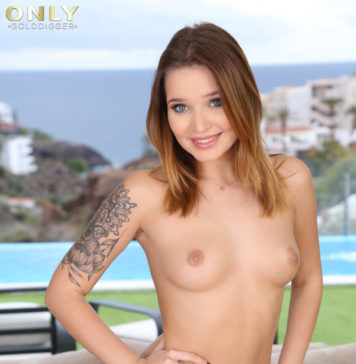 BG ( Boy / Girl )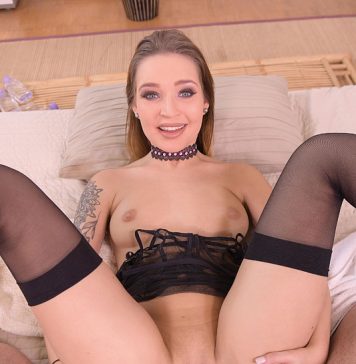 BG ( Boy / Girl )
Want some newbie to follow on your long list of must-watch pornstars. Tired of watching the same pornstars over and over again? Don't worry, Only Gold Digger presents to you the next big thing in porn, Mia Ferrari. This girl is born the last 15th of August, 1999 in St. Petersburg, Russia. She started last 2018 working on the adult industry when she was 19 years old and has been a trending star ever since. Thanks to her adorable looking face, her fresh goodies and her teen features. Mia Ferrari is certainly the one to add on your list.
When it comes to newbies, Mia Ferrari excels the most not only with her features but as well as her expertise in bed. This 5"1 petite chick knows how to present herself in front of the camera. Watching her stripping or teasing you can see that she has done it before. Maybe through her previous boyfriends? Or some fuck buddies? We never know, but Mia knows what she is doing and that she can easily make our cock erect with her naughty antics.
This brunette cutie got those blue eyes that are a Russian trademark. Every time she looks into the camera it attracts a lot of men and women. That is how she stares while getting naked in front of the camera. She really makes good use of her tempting eyes on her solo and masturbation videos. Not to mention the POV blowjobs and such. Watching her staring at you while she sucks that huge cock is priceless and a must download.
This nympho tits size is B cup, just enough size for the typical teens you see in the porn industry. But one of her trademarks is her tattoo sleeve on her right arm. It added hotness through her overall. Her combination of being gorgeous, lustful and raunchy sometimes makes her the one newbie to watch. The categories she participated lesbian at first when she is starting before going full time in hardcore. Yes, this girl's is capable to please wet pussies as well as huge hard cocks. Definitely surprising for this adorable babe to level up her game early in her career.
She loves the perks of being a pornstar by traveling. She enjoys going through many places to work. You can see on her Twitter as she just starts creating her own page and regularly updates her real-life events as well as her new gigs. Make sure to follow her together with us so that we'll enjoy what she is doing next and watch it at the same time.