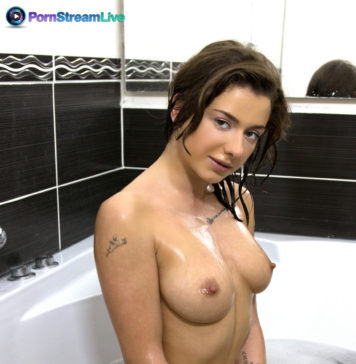 BG ( Boy / Girl )
The cutie from Russia is here! Sandra Wellness is one of the memorable pornstars recently with short hairs. She is way too pretty in porn and we are graciously thankful to have her. The opportunities to watch her in her hardcore movies are very exciting and you can't resist her strong sex appeal. This brunette babe debuted last 2016 and is still very active doing porn in hardcore categories.
One of the best things we always remember when watching Sandra Wellness is her beautiful face. Her beauty is unique like it has a Russian touch that you can recognize seeing her for the first time. Every time she smiles it is such a contagious thing as you will see yourself smiling back. But sometimes her smile means something and that is her naughtiness and you can see mostly that her partners couldn't resist her and starts to get aggressive at her. That is why her beauty is so unique, being your typical girl next door type or your ultimate pornstar fantasy.
About Sandra Wellness' cuteness, this time we are here to describe how perfect she is when we are talking about her package. When she gets naked the first thing you will notice are her tattoos. She got a lot of tattoos that have meanings. We don't know personally the meaning about that but there is one thing that we notice to this girl. Even though she got a lot of tattoos she isn't fit in the emo category. Maybe coloring her hair will make her fit but still, we don't think so.
After her tattoos, you will observe that Sandra Wellness is all about being natural. She got the package with natural fine tits and fresh pink pussy. She also got a perfect plump butt makes her the perfect woman for your sexual fantasy. Just by seeing her tits and her butt go juggling as she gets fucked especially in doggy style position will make you follow her for the rest of your porn life. She is definitely a rare gem and deserves more recognition in the industry.
Sandra really did well on her current portfolio but we haven't really seen more of her. She has the untapped potential to be one of the mainstream pornstars and we are wishing the very best for this sexy, curvy chick from Russia. Maybe seeing her in the BDSM and fetish category will be a great start but I think Sandra Wellness being consistent in the hardcore category will make her a star one day. We are crossing our fingers with this beautiful woman and we are sure this isn't the last time we are seeing her here.