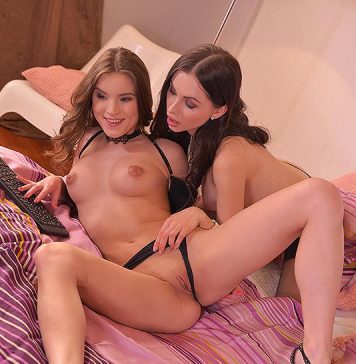 Lesbian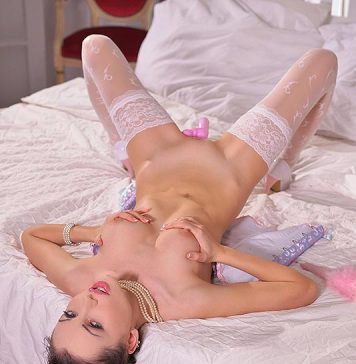 Solo
Finally we get a chance to talk about one of our favorite chick doing porn. Her name is Sasha Rose and she is magnificent. This petite babe looks stunning hot on every photoset and sex videos she participated and we fell in love. This beauty was born in Europe with Russian heritage. Sasha is the complete definition of your slim and petite babe fantasy. Her staring eyes are definitely tempting and her lips are kissable. We can't wait for you guys to see her in action as we sure you will definitely love her too.
She started right away after her 18th birthday last year 2008. Her best features are her pouty lips, her natural black hair and her blue eyes. Those tiny tits as well as her shaved pussy definitely looks delicious. Her overall body once she gets naked can captivate every cocks waiting in front of her. You can easily get a hard on from these lovely chick just by getting naked in front of your viewing devices.
What more when we talk about her performance this girl loves getting rough. If you are a fan of rough hardcore sex videos like us you will definitely follow this girl. She has a strong sexual desire like a nympho. She can be your hungry whore longing for huge cocks to suck and fuck. Beware of that misleading smile of hers as she definitely can fool a lot of men with her horniness. She got a lot of hardcore sex videos including anal! Who would've thought this Russian beauty is a big fan of anal. Most of us will definitely be surprised to know that.
Sasha Rose started doing porn both in Europe and the United States. With her beautiful features, amazing body and great performance gave her gigs with the famous adult film producers such as New Sensations. She specialized in amateur and teens niche due to her sexy, slim features. She is well known for a naughty teen who loves getting fucked on both her holes.
But this girl excels into other niches like hardcore, orgy, creampie and double penetration. Yes, Sasha Rose can do it all and this girl can't get enough of cocks to fill all her hungry holes. It is always a sight to see a beautiful petite babe like her getting satisfied with huge cocks. Seeing her struggle in a bit concerns us but she admittedly said that she likes what she is doing. Her popularity rose when she started to do these categories tons of times.
Her recent scenes are definitely memorable as she shifted her way into the lesbian category. She admitted she wants to take a breather and it is time to pleasure a pussy for now. Funny thing is when she got the opportunity to have a scene with the legendary Rocco Siffredi, she came back on what she does the best, rough sex.
Sasha Rose won 3 awards in AVN last 2011 because of that. Check out her video together with Rocco at Angel Perverse 16 and Rocco: Puppet Master 8. Those are two films of her that she won on that occasion. Another award winning solo video of hers, Clits and Toes was also worth to watch. After that she got more titles featuring herself including the adult films such as Big Addiction, Bunghole Bangers and others that serve as the highlight of her colorful career.
This sexy hottie is still producing quality hardcore videos up until now and doesn't plan to retire soon. She is making herself as one of the popular pornstars to remember in the future.