This section is dedicated to you only…all the fans, reading this blog.  Pornstreamlive will give to all of you the opportunity to make your own screenplay, using the pornstars that you love the most. I m sure that all of us have our own fantasies, things that we would like to see in a porn movie. Just think about a porn screenplay, write it down, and send it to us. Each of our fans will vote the best one, and we will transform it in a movie!
Moreover, the winner will be invited to assist at a shooting with his loved pornstar!
Let your imagination fly!!
Few screenplay ideas from@xDannyBoy92 !!!
Scenario 1 – Hardcore – Female/Male
A female pornstar trying to rent a property to a gentlemen. Pornstar flirts throughout the visit bending over etc and knows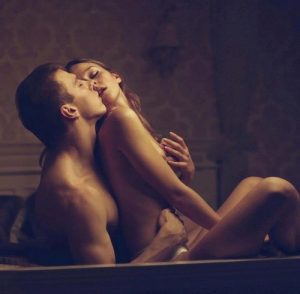 exactly what she is doing to persuade the man to buy the property. They end up in bedroom where the female pornstar sit and bounces on the bed. She tells male pornstar that his wife will enjoy the bed being bouncy so they can enjoy sex more. He replies he has no wife but has had plenty of sexual partners. Female pornstar starts to undress asking if he would like to test the bed to see if it is suitable to his needs. Then begins the hardcore sex scene.
Scenario 2 – Hardcore – Female/Female/Male -FFM
2 female pornstars are chatting and discussing the perfect male they would like to fuck. They both know a guy who fits the description as they have already fucked him before. They call him round to the flat pretending they urgently need his assistance. On arrival he is greeted by 2 pornstars in lingerie. He instantly i seduced to their charms leading to the hardcore sex scene.
Scenario 3 – Hardcore – Female/Female/Male -FFM
A gentleman is on his first visit to Budapest. He takes an opportunity to take a tour of the city through a sexy lady he has met outside the hotel he is staying at. The sexy lady and her friend show him around the city. Once they have give him a tour he takes them back to his hotel room. They then go on to give the gentleman the time of his life. After cumshot >> Gentleman "I need to visit this city more often" – Girls  "Welcome to Budapest"
Scenario 4 – Lesbian – Female/Female
2 female pornstars are getting ready to have a night out. They are both trying on sexy dress clothes etc and flirting with each other. While the are flirting with each other they turn each other on. They go on to have lesbian sex with each other. When the scenes ends it show both women leaving the house/flat "lets go enjoy ourselves even more"
Scenario 5 – Hardcore – Female/Male/Male – MMF
2 gentleman are doing repairs to a hot female pornstar's apartment. Her husband ( or boyfriend ) has left her in charge to give the gentleman money for the work. She leaves them to go for a shower. The 2 gentleman catch the women in a towel but quickly pretend to be working when she looks out of the door. She gets ready. One gentleman leaves to get tools for job. The man left in the apartment is then felt up his cock hard, woman teasing him saying you can fuck me when you want baby. The other gentleman returns to see this happening and the same actions are done to him. The gentleman then go on to double team the girl. Hardcore, Anal…