Aleska Diamond …a complex pornstar
[symple_box color="blue" text_align="left" width="100%" float="none"]
Aleska Diamond Porn Facts: Alias: Aleksa Diamond, Date of Birth: 08/06/1988, Home Country: Hungary, Measurements: 36B, Height: 168 cm, Weight: 52kg
[/symple_box]
Aleska Diamond is a very complex character. She was born in a small town in Hungary. When she became a teenager, she moved to Budapest, capital of Hungary, to start her studies in art dance, and build for herself a better life. She had several jobs during the time. She was always in love with art dance, ballet and all kind of sports.
Short time after she moved in Budapest, she started her carreer in porn. All this was a succes for her. Porn producers liked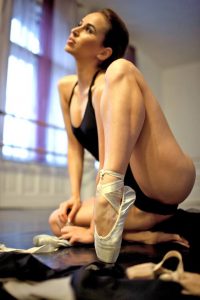 her very much, everybody was interested in working with her. Aleska was, and still is, one of the best european pornstars.
She shooted several movies, and has a huge number of fans. Aleska never wanted to be only a pornstar. She was always involved in several activities. Always a sport addicted, she even participated to a bodybuilding championship. She got a weather presenter job at a hungarian teevision, and was always invited at several TV and Radio shows. In 2014 she accepted the invitation at "Celeb vagyok" ("I m a celebrity"), reality show filmed in Africa. For her this was one of the best experiences.
She always takes care of her alimentary diet. Recently she addopted the raw vegan style. She even likes to prepare herself her food.