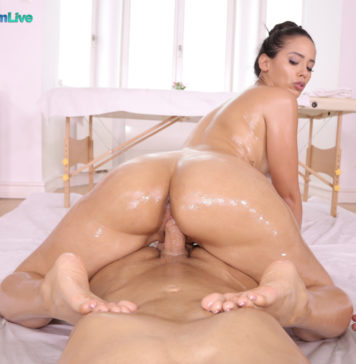 BG ( Boy / Girl )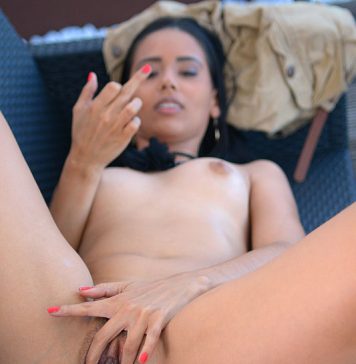 BG ( Boy / Girl )
"Andreina De Luxe is a fabulous Colombian pornstar, who overflows with sensuality in each of the movies she stars in.
This Latin bomb was born in January 1992 in the city of Bogota, Colombia. After finishing high school, she studied law, got her law degree and worked in several companies, but she hated this activity. One day she decided to quit her job and started working as a webcam model, where she could show off her harmonious body and sex appeal. Andreina is really beautiful, although she doesn't look like most porn stars, she is unique and exquisite. The Colombian star has long black hair, slim body, has natural boobs and a firm apple-shaped ass. The brunette beauty has only been in the industry for three years, but is already an internationally recognized pornstar. She really loves what she does.
Within the porn industry, Andreina has tried everything: lesbianism, anal sex, fetish scenes, hardcore and much more. She has fully enjoyed working in all these categories and wants to continue doing so. Although there is something that Andreina doesn't like to film: the scenes of violence. She believes that you can film the hottest sex scenes without extreme aggression, blood or violence.What she likes most about being a pornstar is traveling the world, being able to fulfill her own sexual fantasies, learn other languages and meeting people of other ethnicities. Although there is something that drives Andreina crazy with pleasure: having sex with other girls, since this goddess is openly bisexual. Since she is already a star, she demands that producers get her girls to work on their films. Getting truly lesbian and bisexual actresses is not that easy, so when she has to work with one, she enjoys it fully.
Besides being beautiful, sexy and sensual, Andreina takes good care of her health. The pornography industry has been hit hard by the scourge of AIDS, so she demands to work exclusively with actors and actresses who are healthy and can prove it through different tests. The Colombian goddess is a healthy woman and wants her co-workers to be healthy too.
Andreina began her career as a pornstar in 2017 in her country, in the city of Medellin. She has worked with renowned actors in the industry such as Nacho Vidal and Mike Angelo. Since she enjoys having sex with other girls, the movie she liked to film the most was ""A Girl Knows"", where she fullfills all her lesbian fantasies with a gorgeous model.
She currently resides in Los Angeles, but travels the world thanks to her success in the pornography industry.
Her favorite thing to do in her free time is to sleep deeply, and she can sleep up to 17 hours at a time.
Andreina has thousands of fans around the globe, with whom she has a daily connection thanks to social networks.
This brunette beauty is single and those who are interested in her should know that she likes smart men and women, who have a generous heart.