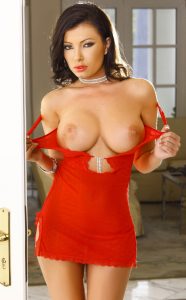 When we are children, everybody ask us what we would like to be when we ll be grown ups. You can imagine that i never said " I d like to be a pornstar!"
Even if, i have to confess that i saw some bits of a porn movie when i was just a child, and i like it. Have no idea how old i was, but it was very exciting for me.
I was sleeping with my older brother…he turned on the tv, thinking that i was sleeping. I was just a small girl, but i knew that it was a porn movie.
It was not a hard one, there were soft scenes… the actress was a milf, around middle 30. She was very sensual. Big boobs, curvy body. Even now, when i m thinking about that episode, i feel the desire to masturbate myself.
Few more days until my 18years anniversary. I was in a club with a few very good friends. We were dancing, and having some drinks. A beautiful tall girl came at our table. It was one of my friends colleague. They did not see each other for long time. They started to talk, and in all that noise, i just heard "pornstar".  I got closer to them, and i introduced myself to that girl. She looked at me and, smiling,  she told me …
"You are very beautiful! You can also be a pornstar!"
"Me?", i replied… "I m just 18!"